Academic and Business Experts – The MBA Staff
Our MBA lecturers are bridge-builders between the academic and business spheres. A balanced mix of university professors, management experienced lecturers and business leaders of various international backgrounds guarantees a scientifically founded management education orientated towards the requirements of management practice.
Christian Camin
Module: Strategic Management and Leadership
Mr. Camin received his academic education at Freie Universität Berlin. Having worked for more than 20years as Marketing-, Sales- and General Manager for national and international FMCG companies, he started in 2009 his own business as consultant and management trainer focusing on his key competencies: market-management and (re-) structuring of companies, departments and processes. In numerous challenges he has proven the ability to develop and execute successful business strategies. His lectures at h_da combine theoretical knowledge with practical and experiential learning activities.
Dr. Pritima Chainani-Barta (Univ. Mumbai)
Module: Communication, Negotiation, Mediation
Dr. Chainani-Barta works as a lecturer at higher academic institutions in the State of Hesse and at international universities. Furthermore she coaches first and middle line managers of multinational companies in developing leadership, communication and conflict resolution skills. Her main subjects are international management, cross-cultural dialogue and interpersonal communication skills. In her seminars and lectures, she places great emphasis on preparing her students for dealing with real-life professional situations. Dr. Chainani-Barta focuses on combining theoretical knowledge with practical and experiential learning activities.
Prof. Dr. Michaela Kiermeier
Module: Financial Management
Ms. Kiermeier studied economics in Frankfurt, Southampton, and Bonn. She did a Phd at the European University Institute in Florence where she concentrated on Econometrics, Financial Markets, and Statistics. During that time I was a visiting researcher at Stern Business school in New York where I presented my research on the efficiency of the German stock market. After finishing her Phd she worked in the fields of structured finance and credit analysis. She started as a credit risk manager with DZ Bank in Frankfurt. After that she changed to Asset Management where she worked as a credit analyst and a portfolio manager for Credit Suisse in Zurich and Sal. Oppenheim in Cologne. Ten years ago she rejoined academia and she became professor for financial management at University of applied sciences in Darmstadt. She represent the field of finance in the department. Her current research interests are modern, statistical methods applied to financial markets, namely term structure of interest rates, forward rates, credit spreads and stock markets.
Prof. Dr. Ralf Schellhase
Module: Global Marketing Management
Prof. Schellhase, Academic Director of the MBA programme, is Professor of Marketing at h_da and Honorary Professor at XUPT, Xi ́an, China. He received his academic education at the University of Mannheim. His fields of expertise are international marketing management, business research methods and business-to-business marketing. He serves as a member of numerous editorial and executive boards and in the advising committee in the research project "Global Customer Equity" of the Korean government. Dr. Schellhase has written the German edition of Kotlers' Principles of Marketing and has published over 40 articles in leading marketing journals. He has taught and presented around the globe for both academic audiences and management groups.
Dr. Gernot Schmitt-Gaedke
Module: Business Law and Ethics
Dr. Gernot Schmitt-Gaedke studied law and international business law in Erlangen, Frankfurt und Parma. He earned a PhD for his research work on the history of Italian merchants' law. As an IP lawyer Gernot represents medium-sized and large companies in matters of trademark, competition, patent, media, design and copyright law. In addition to teaching his students the theoretical basics, one of his main course objectives is to convey the skills required for effectively dealing with legal counsels in practice. His courses focus on case studies, on the basis of which the students develop concrete measures for solving the respective conflicts.

Prof. Dr. Werner Stork
Module: Organization und Management
Prof. Stork received his academic education in economics in Münster and studied in addition for one year business administration (Ingenería Comercial) in Valdivia (Chile). He has worked for more than 15 years in the management of the German banking and education sectors. His fields of expertise are organization and management with a special focus on change management, knowledge- and innovation management and human resource management. In addition, he works as a coach for professionals and executives. Currently he is working intensively in projects on new organisational designs for knowledge workers. His lectures at h_da combine theoretical knowledge with case studies and practical learning acitivities.
Prof. Dr. Omid Tafreschi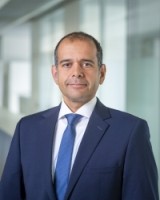 Module: Strategic IT-Management
Omid Tafreschi is professor for Information Systems at the Department of Economics of the Hochschule Darmstadt University for Applied Sciences (h-da). Before joining h-da, he completed his Ph.D. in field of Computer Science at the Technische Universität Darmstadt and worked several years as a senior consultant and project manager in the IT industry developing innovations for international customers in the energy market. His main research interests are information management, software engineering and IT security.
Prof. Dr. Andreas Thümmel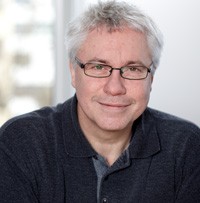 Module: Advanced Business Simulation
Prof. Thümmel's field of expertise is Management Support. He studied at TU Braunschweig and received his PhD at HHU Düsseldorf. He worked as a consultant in distinguished consulting firms, mainly in Switzerland. In 2003 he joined h_da, where he teaches Complex Dynamical Systems, Game Theory and Economic Valuations with applications in Corporate Finance, Risk and Quality Management. His focus is business modeling and its application in complex economic situations for multi-criterial decision making, based on behavior and information.
Prof. Dr. Shyda Valizade-Funder
Module: Global Marketing Management
Professor Shyda Valizade-Funder has earned her PhD at the University of Mainz (D) and the Columbia Business School, New York (USA). She specializes in Strategic Marketing, International Marketing Management, Market Research and Shopper Marketing. She is an experienced Marketer and is noted as a senior industry influencer with respect to brand management and strategic marketing. She has spent more than 10 years of professional experience at companies such as Unilever, Coty Inc. or Nobilis Group where she held senior brand and sales management positions. Four years ago she rejoined academia and she became professor for marketing at University of applied sciences in Darmstadt. Her research topics are Shopper Marketing, Consumer Trust, Luxury and New Technologies. Her lectures at h_da combine theoretical knowledge with case studies and practical learning activities.
Thomas Walenta
Module: Project Management
Mr. Walenta studied Mathematics and Physics at the University of Mainz. For IBM, he served different industries such as insurance, investment banking, retail and manufacturing as well as at the Ministry of Justice of Rhineland-Palatinate. His professional focus since 1988 has been on project management; he built and managed a PMO from 1995 to 2000, was a significant contributor to PMI's program and portfolio management standards. PMI members elected him to the PMI Board of Directors for the period of 2006 to 2008. Since 2001, Mr. Walenta has been lecturing in project management at h_da and since 2006 as part of the MBA programme.