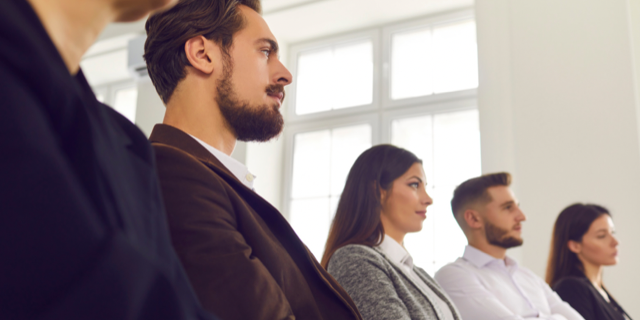 Core Courses and Expertise Tracks
Diversity, Communication and Negotiation
In this module, students explore the concepts of diversity, executive communication and principled
negotiation in relation to an increasingly diverse and international workforce.
Business Research Tools
This module teaches important approaches, methods, and procedures for people responsible for research and data analysis divided in two parts. First, students learn how to obtain and understand data. Second, students get to know recent tools to analyze and get information out of data.
Strategy and Leadership
This course is about key concepts and theories in the field of Strategic Management and Leadership (with a strong focus on Change Management and Intercultural Management) and how they can be applied to real business situations. All topics are illustrated with case studies about real companies in various different industries. Lectures will be organized around business cases.
Supply Chain Excellence
This module is designed to help students to understand the growing business case for sustainable supply
chain and operations solutions covering topics from environmental social governance in supply chain and
supplier management, carbon accounting, green and sustainable distribution and innovative technology
solutions. Participants will learn how to design, manage and lead a sustainable supply chain and operations by incorporating circular material, product and system design into your strategies to support sustainable growth.
Understanding Finance
The objective of this module is to teach the basic concepts of corporate finance, financial planning, portfolio management and the international aspects of financial issues. At the end of this course you will have a thorough understanding of the functioning of capital markets and their derivatives, the ability to use this knowledge to manage portfolios, budgets, and risks and influence the future value of a company.
Digital Leadership
This module will provide you with a cross-cultural understanding of the basic concepts and issues in IT and IM. You will gain an appreciation for the inherently strategic nature of contemporary IM and of the role that strategic IT decisions play in business strategies and business models. Students will gain the ability to justify and support IT decisions through information acquisition and IT controlling techniques. This module will provide you able to develop targeted IT strategies for businesses (Business-IT
alignment).
Global Responsibility
This course integrates concepts, activities, and techniques related to Business Law, Corporate Social
Responsibility and Business Ethics.
Creating Value by Marketing
This course covers concepts, activities, and techniques related to the planning and coordination of marketing functions, marketing policies, and the analysis of marketing administration. The course has a clear decision-oriented approach. It is structured according to the main management decision fields connected with the global marketing process.
Expertise Tracks
Make Your MBA Your Own With Expertise Tracks (Electives)
On completion of your core program, you'll tailor your degree to your individual interests and goals with Expertise Tracks. Choose three Expertise Tracks out of eight based on your personal interests and goals.
Below is the list of Expertise Tracks offered, and new ones are added every year to keep options fresh and relevant.
Project Management
The Practice of Management (Exkursion)
Sustainability and digitalization in the global economy (Summer School)
Business Development
Intercultural Management
Business Consulting

Current Topics in Management

Current Topics in Quantitative Finance
Master's Thesis
Finally in your Master's Thesis you will put into practice the skills and knowledge that you have gained during the MBA programme. In your independent written work you will have to analyze and solve a particular theoretical or practical problem.
The MBA Staff
Get to know our MBA lecturers - bridge builders between the academic and the business spheres.