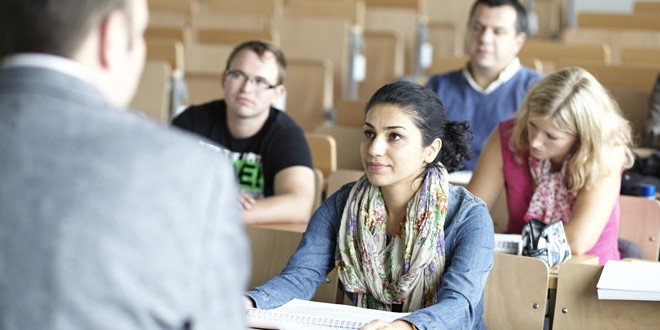 Curriculum
The MBA programme at h_da is available in full-time and part-time. Both programmes consist of the same modules scheduled in different time structures.
The MBA programme comprises 11 modules and a total of 90 Credit Points (CP). The core courses impart special management related business knowledge in selected areas.They also endow our students with essential management expertise efficiently and in a brief span of time.
Students develop the skills which enable them to understand and to solve business problems in a changing and challenging global environment. The modules are assigned to three fields of competence that build the foundation of our successful general management programme.